Cyber Security Consulting Services
Cyber crime is at all time high and they are setting their sites on small to midsize businesses. There are cyber criminals on the web who are lurking and searching to get their hands on your data. Is your business protected?
Mitigating the threat of a cyber attack should be on the top of every business' strategic list. However, it can be difficult to pinpoint hidden vulnerabilities, create the right action plan, and safeguard data assets while complying with new laws. It takes an experienced cyber security consulting company to identify potential cyber security threats and create a comprehensive game plan to protect and store data.
With Vector Choice's cyber security consulting services, we can protect you data while working alongside management to advance your operational goals. With our proactive cyber security services, we'll defend your business's computer systems, networks, and software programs. Learn more about our cyber security consulting services and get in touch with our experienced consultants for more information.
Making Cyber Security a Priority
Data breaches and cyber attacks are growing every year, costing businesses and the public sector millions. Business leaders must answer vital questions about the security of their data:
How do you know if your business and data is protected?

Are you compliant with privacy and security regulations?

How secure are your website, apps, data centers, and data?

How can you transform your current practices to manage increasing threats?
Protecting your data is a strategic and enterprise-wide task involving key business stakeholders. The challenge with cyber crime is that it is ever-changing and the nature of cyber attacks and data breaches are constantly evolving. Sophisticated cyber criminals put business-critical information, financial data, personally identifiable information, and intellectual property at risk.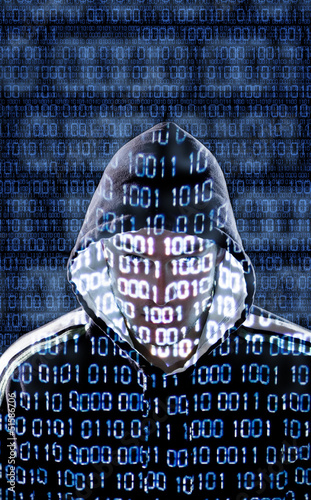 Proven and Effective Cyber Security Consulting Services
Vector Choice provides cyber security consulting services that integrate perfectly with your business model and budget. We draw from proven methodologies and practices to protect your business' data. Whether you are looking for a consultant on a one-time or ongoing basis to address the myriad of security situations, we can help. Vector Choice provides clients with comprehensive data security capabilities, beginning with strategy and roadmap development. We help our clients classify data according to its level of sensitivity, and secure the processing of collected data. By partnering with Vector Choice, you will:
Meet security project goals in shorter time periods

Reduce cyber threats and protect your business data

Allow your staff to focus on overarching business goals 
Most importantly, when you work with us, we commit to you as your partner in cyber security. With every cyber security consulting project, our Vector Choice team shares its best practices and corporate knowledge with stakeholders. This way, you're learning exactly what we are doing and why we are doing it, keeping you in the loop throughout the entire process.
Why Partner with Vector Choice for Cyber Security Services
Vector Choice Technology Solutions has a long standing reputation in cyber security consulting since 2008. We have become a respected leader not only in our local community, but the cyber security industry.
For years, we have provided our clients with convenient and cost-effective IT solutions. We're proud to help small business, mid-sized companies, and major corporations keep their data protected and secure at all costs. Not only do we identify compromises throughout your organization, we provide monitoring and comprehensive plans to prevent data breaches. Digital data is one of your most valuable assets and should be protected at all costs.
We hire seasoned, professional consultants with at least 5-10 years of experience. Every consultant and technician at Vector Choice receives continued education to stay on top of current cyber security trends to keep our clients informed and on the cutting edge.
With our knowledgeable cyber security consulting team and best-in-class technology, you can feel rest assured that your company's data, whether it is big or small, is completely protected.
Vector Choice Cyber Security Services
Vector Choice has proven expertise in providing cyber security consulting services across a variety of industries. Our consultants work with your business leaders to provide a complete picture of your current cyber security status, as well as a clear vision of how to improve. With our proactive approach, we will monitor your network 24/7 to identify issues and address them before they become problems.
We're not happy unless you're happy with our services. Get in touch with us today to learn more about our cyber security consulting services. We look forward to helping your business protect its most valuable assets.