VoIP, also known as voice over internet protocol, is technology that allows us to make and receive phone calls over the Internet in real time. A VoIP phone system consists of a set of protocols working together to deliver internet telephony functions similar to regular phone lines. Why are VoIP phone systems preferable? VoIP phone services provide flexibility and mobility that is not possible with traditional phone systems. It allows people to voice call over any device that has an Internet connections like laptops, desktops, or smart devices.
Vector Choice proudly provides VoIP phone systems and VoIP hosting services to small, mid-size, and large businesses toe help businesses reach their strategic goals. With years of experience and a longstanding reputation, Vector Choice is your number one partner for VoIP hosting services. Learn more about the benefits of VoIP phone systems and why you should partner with us.
On-Premise Phone System
Using your existing VoIP-supported equipment-or selecting from our hardware solutions-your office environment will be running the most reliable VoIP phone system available.
Contact Center
Do you require large call-volume support? Our contact center solution can help you secure the consistency of your call quality, which keeps your customers happy and your business running smoothly.
VoIP Hosting
Our VoIP Hosting offers server redundancy, unburdens dependency on your office environment in the event of a disaster and includes features like Call/Text/Email, Voicemail Sharing and Call Recording.
Fax Hosting
Even in the 21st century, faxing is still a requirement for many industries where digital documents won't suffice. If you need faxing as part of your business, why not host it alongside your phone system and network?
VoIP Hosting are Cost Effective
VoIP phone systems are an ideal solution in our Internet-driven society. There are many benefits to switching from a traditional phone system to a VoIP phone system. One of the most obvious benefits is that VoIP phone systems provide cost savings to businesses. Not only are the initial set up costs lower than traditional phone systems, but the ongoing costs are generally less, too.
Since VoIP phone systems utilize the Internet, they offer businesses a low cost-per-call. With traditional phone systems, you can only install so many phone lines — and costs quickly add up! With communication data being modified into data packets and sent over an IP network, the issue of a single phone line being able to be utilized by only two callers is eliminated. The hardware and software is cost-effective, too, for VoIP phone systems.
Highly Scalable Phone System Solution
Highly efficient business systems should scale with the needs of the business. Traditional phone systems can be difficult to scale. VoIP systems allow you to add and eliminate phone lines with ease, so you only ever pay for what you need.
For instance, if you were on a traditional phone plan with a limited number of channels, the process of adding more employees to your business can be a challenge. It may even result in the need to use clumsy workarounds like sharing phone sets between users. VoIP phone systems make it easy and inexpensive to add an additional user. Additionally, you can scale your system without the expensive installation of new lines, making it extremely scalable as your company grows.
Secure and Reliable VoIP Hosting
Phone system security is a big deal, even if you haven't thought about it. VoIP can mitigate such security threats by leveraging the advancements made in IP technology including encryption and improved identity management for your peace of mind.
Your VoIP hosting company will make recommendations on how to ensure your system is completely secure. With Vector Choice, your VoIP service ensures that your business communications are protected from service interruption threats like natural disasters, power outages, and malicious attacks.
VoIP Hosting Provide Clear Voice Quality
One of the biggest questions we get is regarding the voice quality. VoIP offers clearer voice quality with fast and stable Internet connections. Our clients notice calls are crisp and clear, with no lagging or call dropouts.
Your VoIP hosting company will advise you on the requirements necessary to take advantage of excellent internet phone call quality in your business.
VoIP Hosting are Versatile and Flexible
One of the greatest advantages to VoIP phone systems is its flexibility. It allows you to make calls, host and join conferences, and send and receive fax and SMS from anywhere. Furthermore, you can transfer various media formats during your phone or video calls to boost efficiency.

Future-Proof
Phone System
VoIP systems are built to be more responsive to advancements in technology. Since VoIP systems are software-based and advancements in Internet technologies can improve service quality, upgrades to your phone system can be made quickly.
VoIP Hosting Offer More Features
VoIP phone systems offer a full suite of importance features like auto attendant and call transferring. VoIP phone systems offer the ability to have voice messages sent to email inboxes, route calls intelligently, call multiple phones until someone picks up, or organize group calls. Unlike traditional phone systems, call waiting and caller ID are included for free. It can also help larger corporations feel more local by changing the area codes on as needed basis.
Online
Fax Hosting
In addition to VoIP hosting, Vector Choice offers fax hosting. With our fax hosting services, you can quickly send and receive faxes by email — with no fax machine required. With our fax hosting, you'll never have to worry about missing an important fax again. Our fax-to-email is an Internet-based fax service that allows you to send and receive faxes anywhere. With our fax hosting, faxes come directly to your inbox, saving you time and money.
What Happens if the Internet Goes Down?
Accessibility is one of the biggest benefits of VoIP for business. Remote accessibility allows your business to be flexible and employees can stay productive regardless of their location.
Many companies wonder what will happen to their phone lines if the Internet goes down.
Fortunately, with VoIP phone systems, if your Internet goes down, calls can be forwarded to mobile phones and other devices.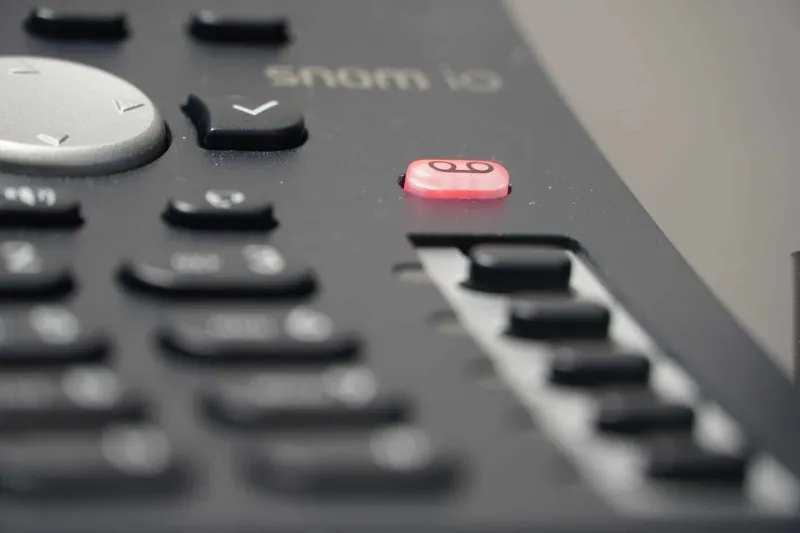 Partnering with Vector Choice for VoIP Hosting
As you can see, VoIP phone systems provide countless benefits that your business will find advantageous. With our VoIP hosting services, you'll receive reliable service and the very best customer care. In fact, we have a 94% customer satisfaction rating and 100% money back guarantee.
Part of what makes our VoIP hosting services better than the rest is that we are always available — regardless of time. We are open 24×7 and 365 days a year to assist you. From implementation to technical support, if you have questions regarding your VoIP hosting or VoIP phone systems, we will be there.
As your experts in hosted VoIP services, Vector Choice will help you navigate through any stage of your network upgrade to maximize cost savings, feature improvements, and flexibility. We'll provide recommendations that are completely customized to your business needs.
We're confident with our ability to provide you with excellent service and are proud to be your partner as your business scales.
We'll find it all, fix it all, and make sure business stays humming along.