Featured Newsletter
A Proven Method To Secure A Small Business's Network
People usually don't think about small businesses when discussing cyber security. The media covers breaches in governmental and big business security in excess. These entities usually have lucrative targets that attract the attention of hackers but are often backed up with an extremely protective network security system that's difficult to crack. When these hackers can't break the big system, they turn their attention to easier targets.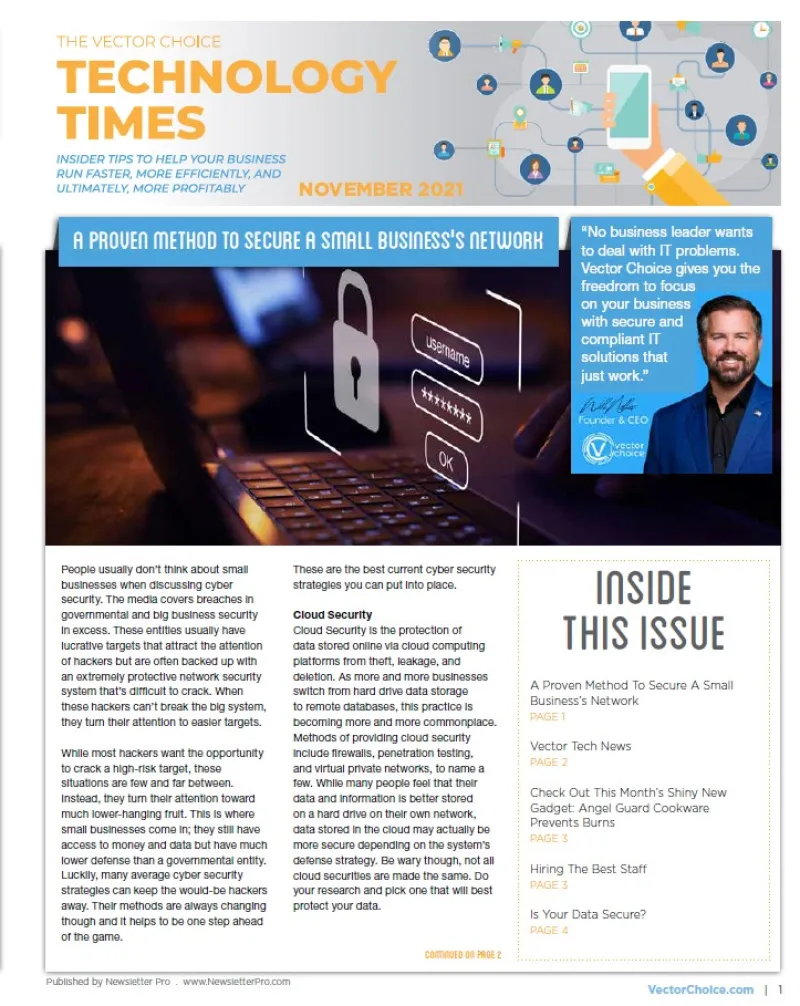 Schedule Your Free Assessment Today!
If you want to test drive a new I.T. partner, then this is your chance! Let us come and review your current environment to see how we can help you save time, money and reduce security threats. It's totally free! Schedule today!
Sign Up for our Newsletter!