Featured Newsletter
What You Need To Do Before Committing to a New VOIP System
There comes a time when every business needs to invest in a phone system: They're buying a new phone system for their new location. Or they're upgrading from an older system. Regardless of the reason, they're ready to make the commitment.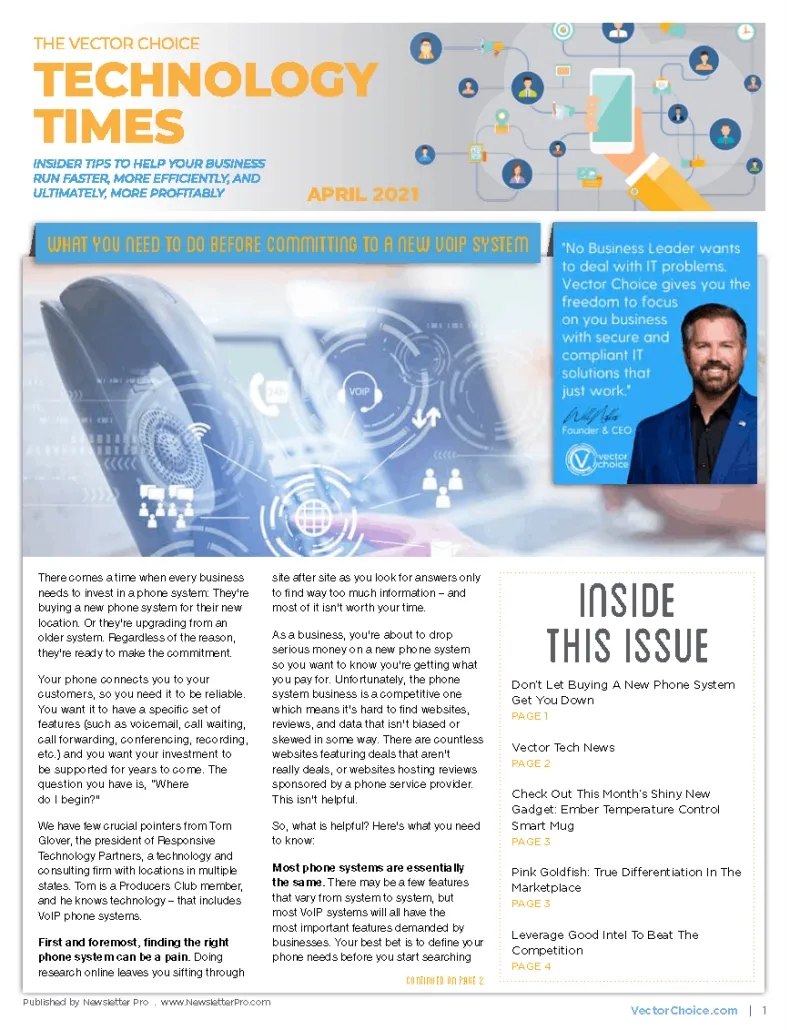 Schedule Your Free Assessment Today!
If you want to test drive a new I.T. partner, then this is your chance! Let us come and review your current environment to see how we can help you save time, money and reduce security threats. It's totally free! Schedule today!
Sign Up for our Newsletter!