Featured Newsletter
Do I Need to Upgrade My Network?
4 Amazing Benefits You'll Experience
A business owner has many responsibilities within their business. They can be so busy that sometimes things get overlooked for an extended period of time. For example, many business owners may forget to upgrade their network infrastructure. In actuality, this is extremely important - and upgrading your network is one of the smartest things you can do as a business owner.
Technology has rapidly advanced over the past few years and network traffic continues to grow. If you're still using the same network from even five years ago, you've probably noticed that your network speed has decreased dramatically. In fact, old networks struggle to keep up with all of the advancements and traffic growth. They can even open your business up to a cyber-attack.
Your network infrastructure should be upgraded every few years for many reasons...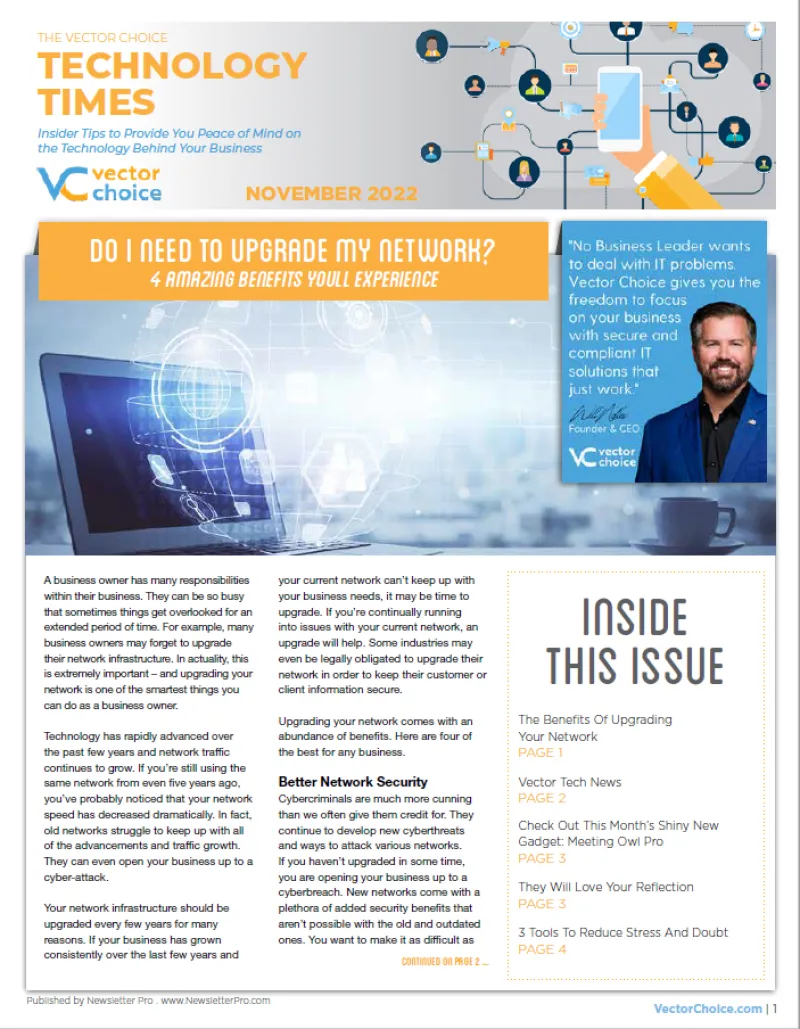 Schedule Your Free Assessment Today!
If you want to test drive a new I.T. partner, then this is your chance! Let us come and review your current environment to see how we can help you save time, money and reduce security threats. It's totally free! Schedule today!
Sign Up for our Newsletter!