Featured Newsletter
Protecting Your Business from Data Disasters
Data is everything to a small business in this day and age - which means if you lose access or control of your data, you lose everything.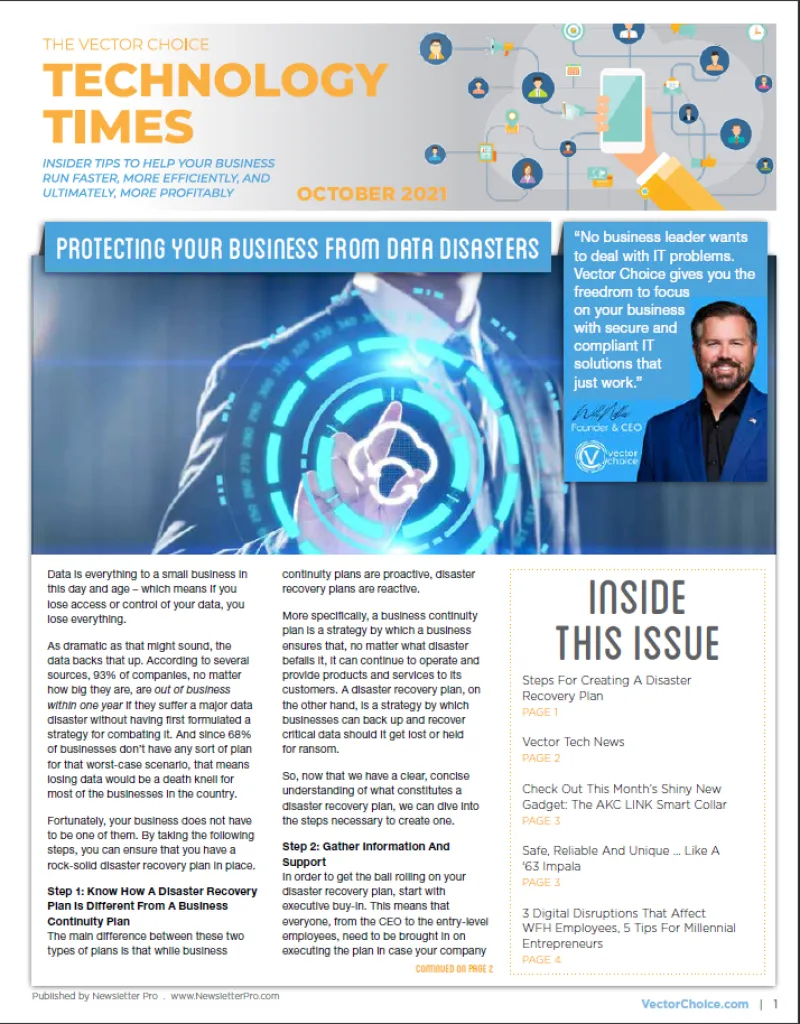 Schedule Your Free Assessment Today!
If you want to test drive a new I.T. partner, then this is your chance! Let us come and review your current environment to see how we can help you save time, money and reduce security threats. It's totally free! Schedule today!
Sign Up for our Newsletter!