Featured Newsletter
Internet Safety Tips For Parents
In today's climate, is there anything more prevalent than the Internet? In fact, we've grown so accustomed to using it, the Internet now seems to help us meet any need or want. Unfortunately, we don't often think about the effect that has on our kids - who have never known a world without this level of technology. For the most part, the Internet is an incredible boon to our children. They can look up anything they're curious about and will be met with more information than previously fathomed. Many of us remember visiting the library to research topics, and even then...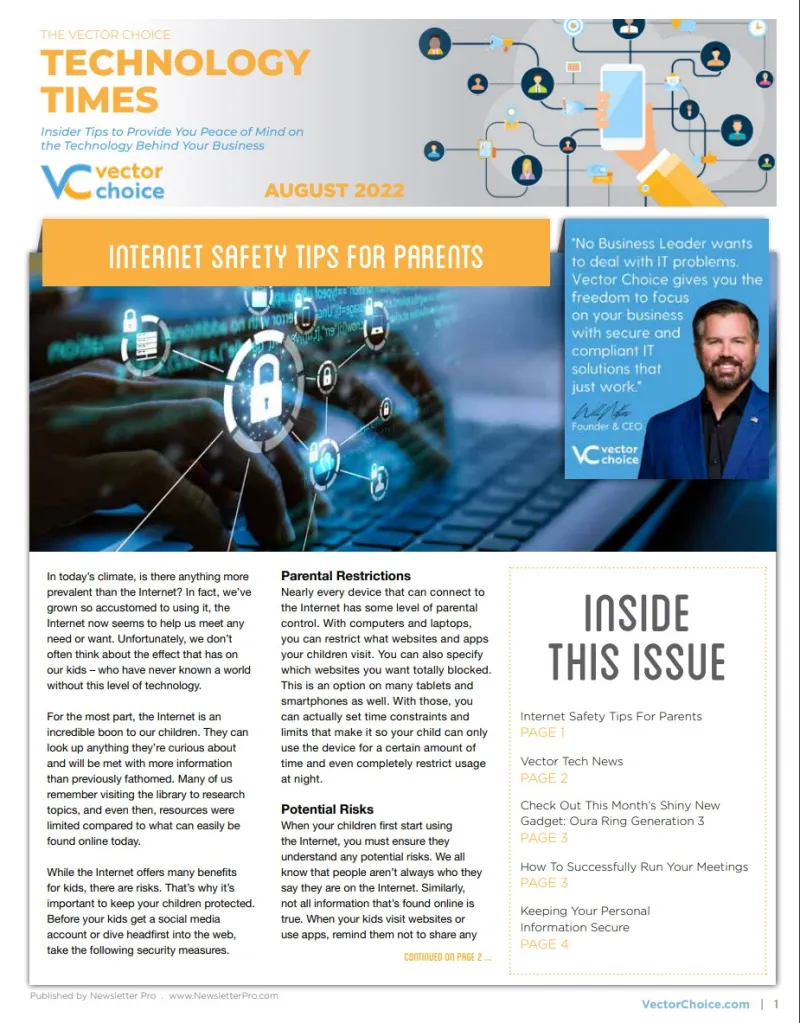 Schedule Your Free Assessment Today!
If you want to test drive a new I.T. partner, then this is your chance! Let us come and review your current environment to see how we can help you save time, money and reduce security threats. It's totally free! Schedule today!
Sign Up for our Newsletter!