Featured Newsletter
Don't Let Hackers Ruin Your Holidays
Online shopping has become more popular than ever before. In 2020, more than 2 billion people bought products or services online. Whether they're shopping online because it's more convenient or they're avoiding going to brick-and-mortar retailers during the ongoing pandemic, more people are turning to online retailers every day.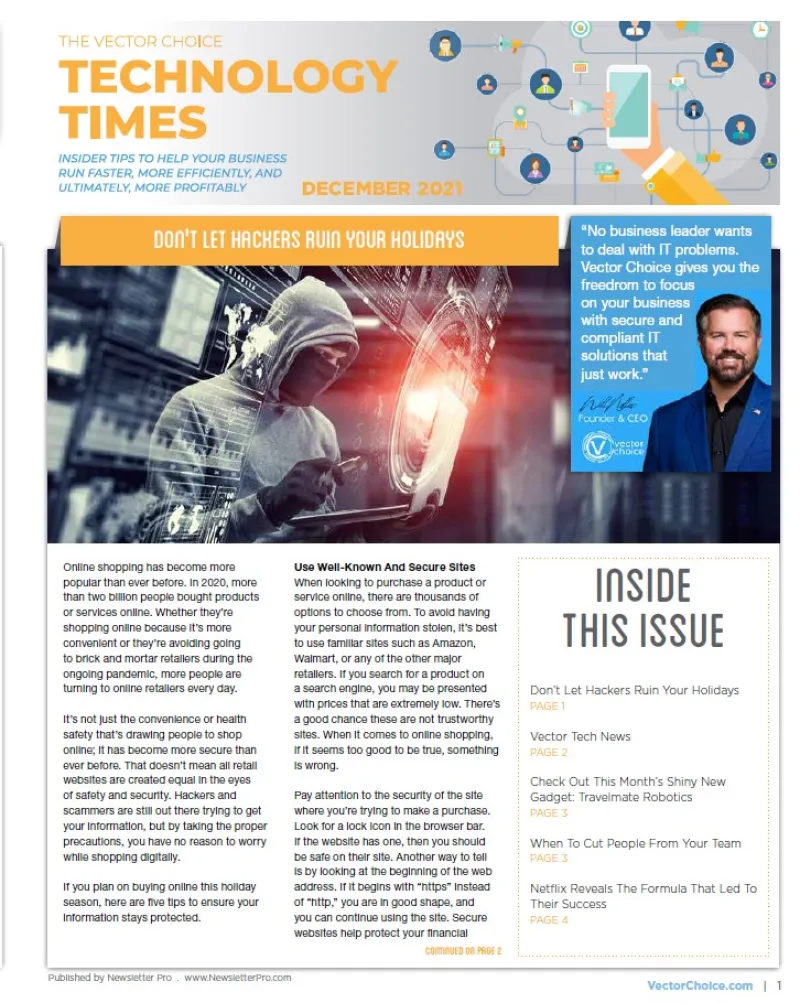 Schedule Your Free Assessment Today!
If you want to test drive a new I.T. partner, then this is your chance! Let us come and review your current environment to see how we can help you save time, money and reduce security threats. It's totally free! Schedule today!
Sign Up for our Newsletter!