Thank You For Your Interest In My Book!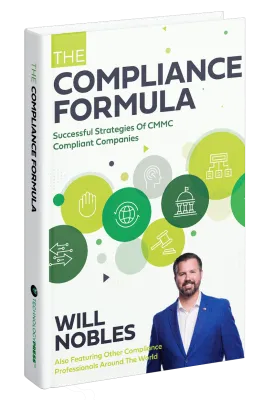 I Will Notify You On March 30, 2023 When It Is Available To Purchase And How To Claim Your Free Items!
Here's Some Of What You'll Learn In This Book:
The #1 risk that is affecting millions of small businesses today, that if left ignored, could result in lost business opportunities, fines, and even jail time.
9 CMMC key practices every small and medium-sized business (SMB) must have in place if they want to bid, win, or take any part in an extremely lucrative government contract market.
THE CAUSE OF OVER 90% OF ALL BREACHES and the critical six-step process that helps you successfully weave CMMC compliance into your culture to help protect your company from it.
…And so much more!