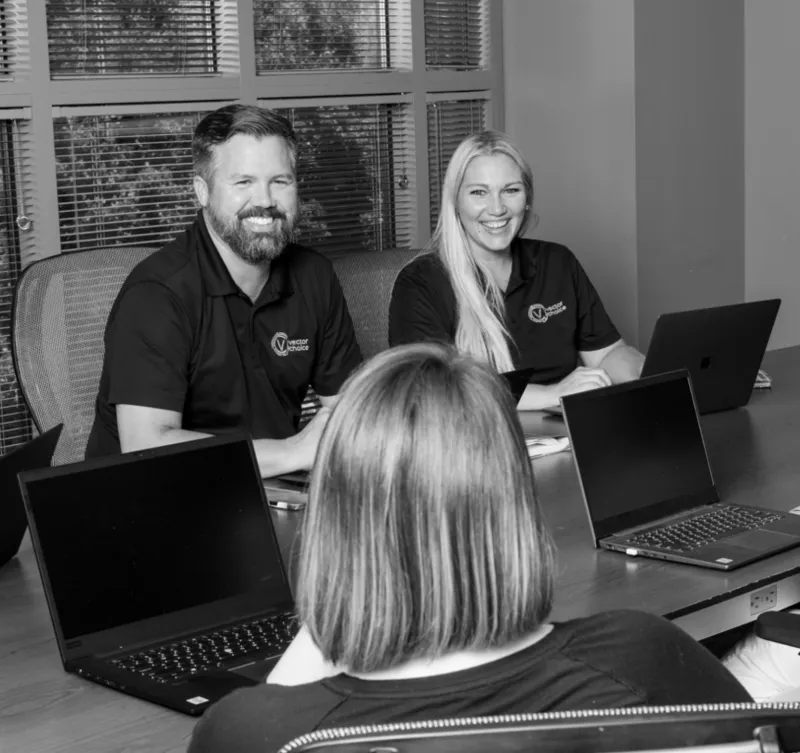 Best-in-Class IT Solutions

It is a simple statement, but it has been the core of Vector Choice since our start in 2008. We believe that every company, from small to large, deserves best-in-class IT solutions. But, we also know that your company's needs are unique.
The team at Vector Choice, led by IT industry veteran Will Nobles, understands how frustrating it is when you invest in IT and it falls short. Our founding mission is to solve and prevent these problems, And we're doing just that, for businesses around the world.
We're changing the IT game by putting your business first and this means doing the right thing, taking ownership, being versatile and agile, respecting others, and doing what we say.

See What Our Clients Are Saying
You DEFINITELY Get Your Money's Worth
"We choose to work with the Vector Choice team because they consistently deliver rapid response. Before working with Will and his team, it would take multiple calls to resolve our IT issues. Now we can count on issues being resolved the first time we call in, within a matter of minutes.
Vector Choice is a great company to partner with due to their friendly, helpful staff and their fast service; you can't go wrong in selecting Vector Choice to support your network."

Larry Asher, Giant Development Inc.

Peace of Mind with Vector Choice Security
Vector Choice is proving they do more than just sell the product. They have proven that they are a very responsive organization with real people responding to real issues.
A lot of companies can offer security and make a whole bunch of promises but Vector Choice has proven they provide excellent customer service after the sale. Nowadays, that says a lot.

Marche George, Fastax

A 5-star Company You Can Trust
After a series of very destructive computer network problems, backup issues and even a ransomware attack I decided it was time to switch IT providers to Vector Choice. I didn't make this change lightly because, to me, an IT provider is like an accountant. They provide a critical service around your most sensitive asset, your data.
Simply put, Vector Choice has been a godsend. They quickly helped rebuild my system and installed security solutions. They established a VPN to safeguard my data and remote access that has been rock solid from day one. When we have an IT problem their response time has been immediate.

Eric Terrell, D.C. , Horizon Chiropractic & Wellness Solutions